COVID-19 PROTOCOL:
All the patients must receive a
SAFE SURGERY
fulfilling the contagion prevention and preoperative diagnosis protocol for the SARS-CoV-2 virus, read it with great attention
here
and stick to it meticulously; you'll be able to rely on the best recommendations available nowadays and the highest level of protection.
MOBILITY RESTRICTIONS DUE TO THE STATE OF ALARM:
The Royal Decree 926/2020 contemplates a series of exceptions for which
mobility and travel are authorized at any time and between any region of Spain
; one of these unrestricted situations is
when the citizen goes to health centers
. All patients who need it will receive an
accrediting certificate
that justifies their travel to health center, so that they can come to our facilities without legal impediments.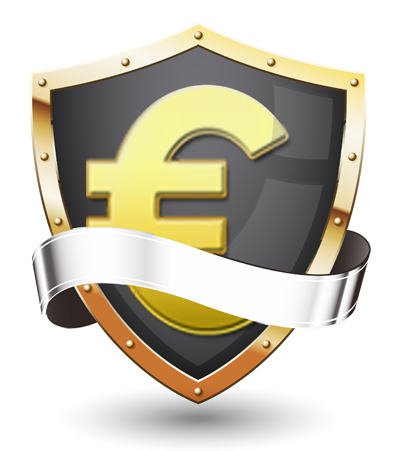 You can get your chosen body area treatment covered by a Cosmetic Plastic Surgery revision protection in case you need a finishing touch or a full reintervention within the Surgery Shield conditions; not taking any cover makes you bound to fully pay any reoperation.
WHAT IS THE SURGERY SHIELD?
Surgery Shield is Marbellia's unique and exclusive provision of services extension under which your relationship with us goes beyond the realization of the treatments purchased, adding the cover a long series of unlikely but possible situations requiring revision surgery due to their well known association to the body areas treatment undergoing surgery.
READ
WHY DO YOU OFFER SURGERY SHIELD?
Under a realistic and unveiled point of view we have to bear in mind Cosmetic Plastic Surgery is above all a modality of Surgery, like any other kind of surgery within other surgical specialities, sharing the same medical, biological and technical core principles, among which there is always a certain rate of complications affecting a number of patients operated on, no matter how much doctors and hospitals strive to minimize them, we all know they occur in spite the best course of action to prevent them is applied.
READ
WHICH CONDITIONS ARE COVERED?
Each body area enjoys a complete list of situations, conditions and diagnoses covered by the Surgery Shield, suitably chosen among those typically associated to that body area treatment revision surgery following criteria of statistical likelihood for their occurrence, technical magnitude of their consequences and pre or postoperative psychological distress sourced on them potentially afflicting the patients.
READ
WHAT IS EXCLUDED FROM THE COVER?
Conditions which are not expressly covered by the Surgery Shield, are preexisting to surgery or were excluded from the therapeutic agreement, like asymmetries, deformities, base anatomical features, genetical characteristics and others, both were known and disclosed by the patient or the opposite; reasons needless to mention.
READ
HOW MUCH DOES IT COVER?
Surgery Shield may be customized to suit your budget and goals of protection, allowing you can freely choose individually the cover amount purchased for each body area treatment, under which you might get revision surgery free of charge up to the amount covered per each area.
READ
HOW CAN I CUSTOMIZE AND PURCHASE MY COVER?
You can play with the Quote Calculator in order to configure its settings; in it you can set the treatment areas you wish to cover, the amount of cover for each of them and in return you obtain the price you have to pay to purchase such Surgery Shield cover.
READ
WHICH COVER DO YOU RECOMMEND?
Based on our vast experience we are in a position to provide a realistic and reliable advice regarding each body area treatment recommendable cover amount, considering relevant aspects of the most common and likely revision procedures of that area and the potential revision surgery financial burdens on you; we strongly recommend you stick to our advice or at least do not stay much below it; any additional cover beyond our recommended Surgery Shield would be always to your advantage in case issues arise.
We recommend you purchase Surgery Shield cover amounts for every and each treatment area you are undergoing surgery, being the desirable cover amounts for each area as follows:

Forehead
and
Eyebrow

6.916,97€

Face
and
Neck

12.015,00€

Nose

7.718,00€

Eyelid

5.363,00€

Ear

4.965,84€

Lip

3.604,59€

Chin

8.096,00€

Cheekbone

5.043,89€

Breast

9.655,54€

Arm

9.573,00€

Trunk

8.813,64€

Abdomen

10.186,50€

Pubis

5.511,00€

Thigh

9.573,00€

Calf

12.121,50€

Notwithstanding you are free to customize your Surgery Shield cover considering factors like the type of treatment you are undergoing, its associated likelihood of a revision surgery and your personal aversion to take financial risks.
HOW MUCH DOES IT COST?
Rule of thumb, the cover amount you purchase for each body area treatment has a price of its 10%; you pay 1 against the odds of paying 10.
The recommended Surgery Shield cover amounts for every and each treatment area you are undergoing surgery, still being fully customizable by you, would have the following indicative price:

Forehead
and
Eyebrow

691,70€

Face
and
Neck

1.201,50€

Nose

771,80€

Eyelid

536,30€

Ear

496,58€

Lip

360,46€

Chin

809,60€

Cheekbone

504,39€

Breast

965,55€

Arm

957,30€

Trunk

881,36€

Abdomen

1.018,65€

Pubis

551,10€

Thigh

957,30€

Calf

1.212,15€

This Surgery Shield price is added on top of your purchased treatment price.
Surgery Shield is not allowed to enjoy any discount benefit and neither penalties.
HOW LONG WILL I BE COVERED?
The Surgery Shield protection is applicable only on the conditions covered which are diagnosed during 1 (one) year after the covered surgery takes place, not later.
READ
HOW DO I PROCEED TO GET THE EVENTUAL REVISION SURGERY COVERED?
In a very easy and straight forward manner, once you are diagnosed of a covered condition by our Medical Team and cleared by it for revision surgery, just send to us the Surgery Day Booking web form in timely manner following the wording of the Surgery Shield requirements.
READ
IS THERE ANY AMOUNT EXCESS?
There is no initial excess or retainer, your free of charge cover begins from zero and ends once one particular area has consumed its entire cover amount.
READ
AM I OBLIGED TO PURCHASE ANY COVER?
No, there is no obligation to purchase any certain or minimal amount of cover for no one area, it is a discretional decision at your own risk; however we strongly recommend you purchase some kind of cover for your body area treatment, you may save a lot money and prevent worrying concerns.
READ
WHAT IF I DON'T PURCHASE ANY COVER?
Plain and simple, should you need any revision surgery you'd be bound to pay it in full, stay aware of this.
LOWCOSTMETIC'S QUOTE CALCULATOR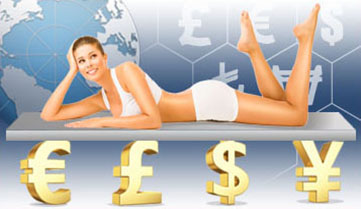 Choose body area and select your products purchase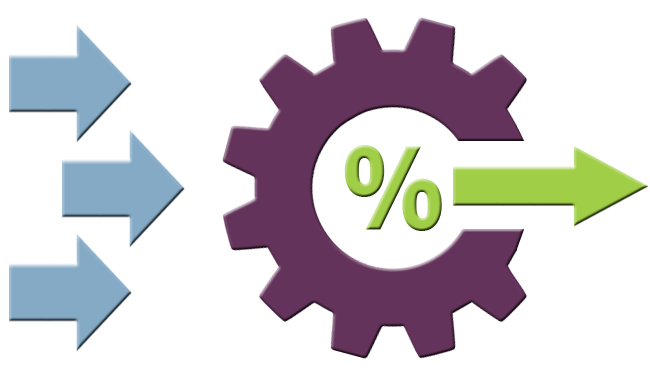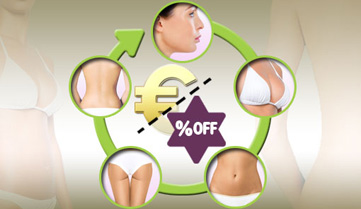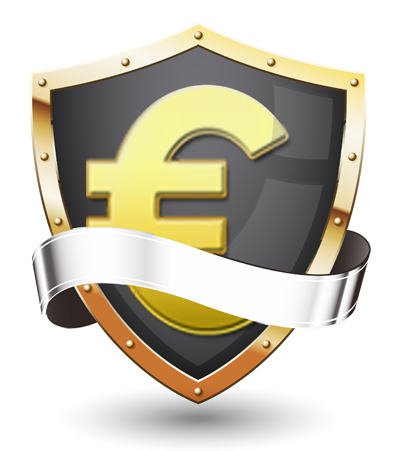 SURGERY SHIELD
You have chosen
treatment and now you can get it covered by a Cosmetic Plastic Surgery revision protection in case you need a finishing touch or a full reintervention within the Surgery Shield conditions; not taking any cover makes you bound to fully pay any reoperation.

READ MORE ABOUT SURGERY SHIELD
CONTACT US
DISCLAIMER
All the prices and quotations visible on our website belong to or are calculated out of the reduced price list and do already enjoy by default a -20% discount from the standard price list for our treatments as compensating remuneration for the release and transfer of the intellectual property, the rights of image, the medical records and the personal data of our patients for scientific dissemination, medical teaching, public communication, commercial promotion, advertising marketing, commercial exploitation and disclosure in general, unless they express the opposite at their surgery day booking by opting for the standard prices. READ MORE ABOUT BENEFITS OF THE COLLABORATIVE MODEL
Our prices are quotations valid for the majority of cases operated on; notwithstanding a few cases are non standard, atypical, requiring exceptional resources and, therefore, needing customized quote calculation; do seek the advice of our Medical and Sales Teams to find out whether your case lies within the standard protocol of management, which actually is the most likely scenario.
Standard quotations do cover the planned protocol of management, including preoperative consultation with the surgeon, preanesthesia examination, basic preoperative tests, surgeon, anesthetist and assistant fees, planned operating room, rental time, regular intraoperative surgical supplies (materials, drugs, etc.), agreed implants (breast, etc.), one recommended postoperative garment (brassiere, corset, etc.), 1 hour recovery unit stay, individual ward room, regular hospital supplies (materials, drugs, etc.) and postoperative office-based care.
Not included in standard quotations are, among others, non basic preoperative tests, pre and postoperative consultant referrals for assessment, additional garments, non hospital supplies (materials, drugs, etc.), postoperative tests and any kind of postoperative re-interventions, postoperative medical or surgical emergencies and costs exceeding the planned protocol of management like unplanned, unforeseeable and unavoidable extended surgical time rental of the operating room, extended hospital stay in standard ward or Intensive Care Unit (ICU) room and all the associated costs with any hospital-based assistance of complications, medicalized repatriation, hostelry accommodation, maintenance and travel costs; we do not take account of any costs not within the scheduled treatment pre and postoperative planned and agreed management.
We do not offer trip packages; the patient is bound to organize and pay for any trip, accommodation, food, transport, etc.
Prices do include the V.A.T.
Prices do not include any kind of travel or revision insurance; do read about the Surgery Shield for revision surgery here should you wish to be covered in such a case.
Treatments are payable in Euros only; we do not accept other currencies as payment of the treatments.
Any currency conversion is non accurate and has indicative purposes only.
Combo Specials discounts are percentages of reduction applied on the retail price of the standard quotations for the treatments of the price list; these discounts are not applicable on non standard cases, customized quotations and charges not included in the standard quotations.
The treatments Breast implants custom XL or Breast reconstruction autologous and the Surgery Shield for any body area treament is expressly excluded from any price reduction, discount and promotion, among them the Combo Specials.
Combo Specials are applied and calculated for each purchase of treatments to be performed simultaneously; Combo Specials are not allowed on treatments to be performed in different anesthetic procedures or different surgical episodes; any given purchase of treatments to be performed simultaneously may include more than one Combo Special.
One given treatment cannot be affected by more than one discount, be it Combo Specials or other discounts; in the event of a conflict due to the coincidence of more than one Combo Specials discount affecting a given treatment, the discount that produces the greatest gross discount in favor of the patient calculated at the given treatment in conflict level will be applied.
The marbellia's General Combo Special only applies to treatments other than those affected by treatment-specific Combo Specials at any given purchase of treatments to be performed simultaneously; for the calculation of the marbellia's General Combo Special all the treatments affected by treatment-specific Combo Specials are considered a single treatment.